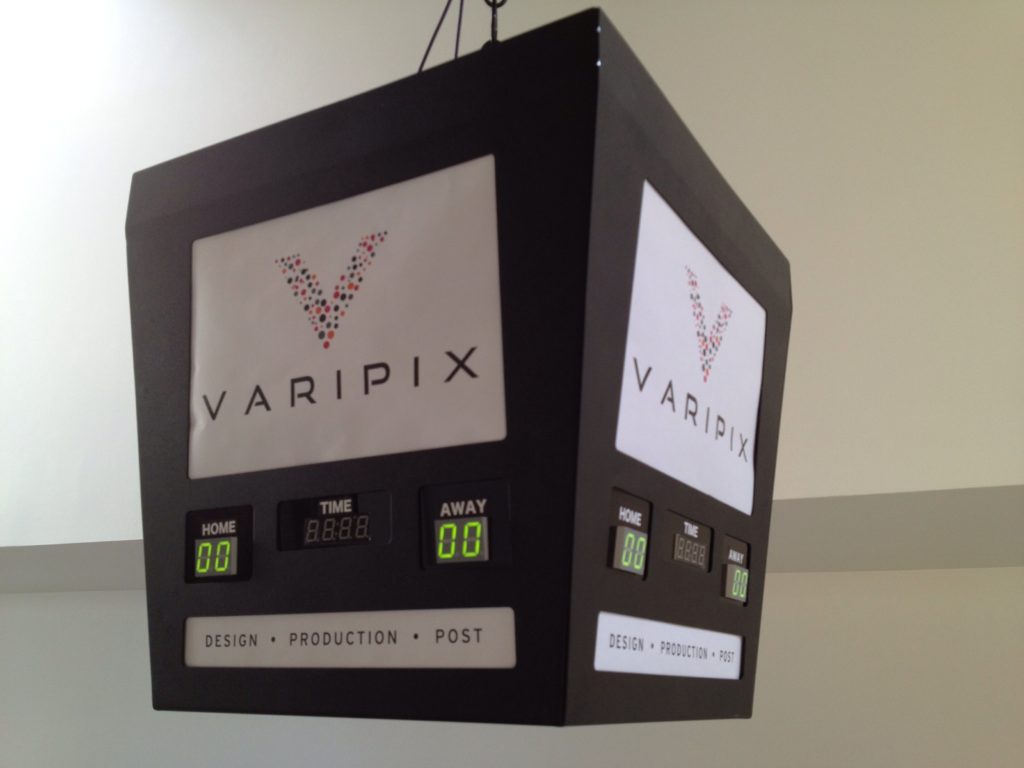 This is part 2 of 2 in my post about my Arduino-Powered foosball scoreboard. Here's a link to part 1.
After building the first Arduino-powered foosball scoreboard, I was really excited. I showed it off to coworkers, friends, and family, and I also posted about it online. I got some great feedback, and started thinking about ideas for a possible revision in the future. Eventually though, I kind of forgot about it and moved on to other projects.
About 8 months after finishing the scoreboard, I started revisiting the idea of a new version. When I looked at the ratsnest of wires, I was a embarrassed. Not only did the wiring look terrible, but the actual circuitry wasn't well thought out. In fact knowing what I know now about electronics, I'm surprised the thing even worked as well as it did. After all, there wasn't a single current-limiting resistor to be found in the whole project (seriously). It was going to need a major overhaul, but I was ready to make it happen.